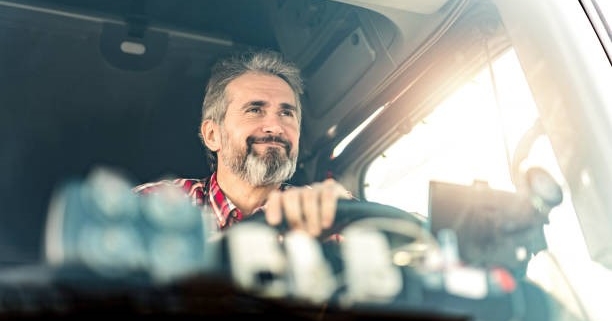 If you love the open road, traveling, flexibility, and independence, then truck driving might be the perfect job for you. It's one of the most fulfilling jobs that are always in demand, and it can never be outsourced. Life on the road isn't for everybody, but truck driving can be a great career if you don't want to be in an office from 9:00 – 5:00.
You don't need a degree when pursuing a truck driving career but it requires excellent driving skills and effective time management. Although truck driving seems like fun, it also requires a lot of licensing and training. Anyone interested in pursuing this career should enroll in a truck driving school.
These driving schools will help you with pre-trip inspections, the rules of the road, defensive driving skills, and how to handle your truck. Some schools even offer a job at their facility once you pass the licensing test.
The Truck Driver Lifestyle
For some truck drivers, truck driving is not a profession; it's a lifestyle. It will allow you to see different parts of the country or even different countries on some occasions. Although all of this may seem exciting, you will have to spend almost a year on the road. If you have a family, this might be a difficult sacrifice, especially during your first few years.
One benefit of a truck driver lifestyle is having more flexibility in your work hours and schedule. Although you will have deadlines and stops to make and may drive for more than 11 hours, you still have the freedom to set your own routes and schedules.
Becoming a Truck Driver
It takes about 7 weeks to finish the CDL (commercial driving lessons) training course, plus an extra week for studying and preparing for the exam. After you have passed your CDL exam, you will be given an interim license until your official copy comes out after three months.
Before you become a successful truck driver, you need a good truck driving school to help you hone your skills. Custom Diesel Drivers Training in Omaha, Nebraska can help you with that. You will spend majority of your time in the classroom and in the field while we hone your truck driving skills. So, call us today to start your truck driving career!
https://cddt.us/wp-content/uploads/2021/10/Man-Driving.jpg
408
612
cddt
https://cddt.us/wp-content/uploads/2017/07/cddt_logo_small.png
cddt
2021-10-01 17:14:31
2021-11-19 09:17:24
Is Truck Driving a Good Career?