Expect the Demand for Truck Drivers to Remain High – For Years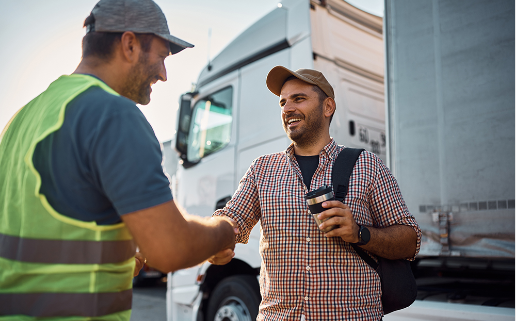 The truck driving life has many reward, such as the freedom to hit the open road and explore the country, and the peace of mind that comes with job security and attractive pay. It's no wonder there are 3.5 million drivers in the U.S. Yet today, there's a serious shortage of drivers and demand remains high. The average driver is age 45 and there's no age limit on driving, however, driver retirement is the largest reason for the driver shortage.
Bob Costello, American Trucking Associations' chief economist, forecasts a 64,000 driver shortage in 2023 and a new record high of more than 82,000 in 2024. According to Costello, "… to keep up with demand, trucking needs more than 1 million new drivers over the next decade to replace those leaving the industry."
In addition to an aging workforce opening the door to new drivers, the growing trucking industry is also driving demand. The U.S. Department of Transportation's Bureau of Transportation Statistics' (BTS) showed trucking steadily growing month after month. "The Freight Transportation Services Index (TSI), an index created by the BTS, calculates the freight amount carried by the for-hire transportation industry. Year over year (March 2021 – March 2022), the index rose 3.8% — a major increase in comparison to the year before.
Another important growth factor is the U.S. Department of transportation's Federal Highway Administration's first round of large bridge project grants—investing in highway bridges. With infrastructure spending comes more materials moving, which means long-haul trucking and flatbed, as well as short-haul trucking to help build the roads and bridges.
https://cddt.us/wp-content/uploads/2023/05/advert-pic-5.17.23.png
338
516
cddt
https://cddt.us/wp-content/uploads/2017/07/cddt_logo_small.png
cddt
2023-05-17 17:21:07
2023-05-17 17:26:09
Expect the Demand for Truck Drivers to Remain High – For Years